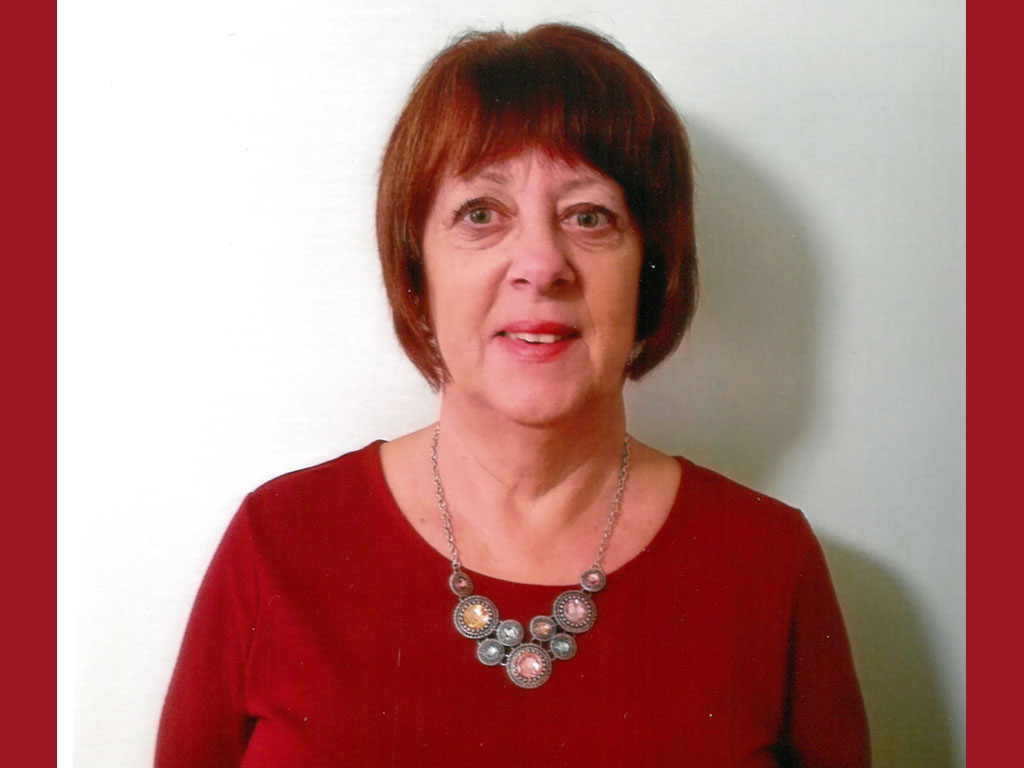 Marie Siegal
Coach
Marie Siegal started working as an aide in the Special Education at Berlin High in 1986 after a career in banking. In 1996 Berlin was looking to start a Unified Sports team. Athletic Director George Hall, along with Jim Day who was a Special Education teacher at that time and Marie as the coach began what would become one of the most successful programs in the state.
In 2013 the U.S. Department of Education of Civil Rights released guidelines regarding athletic opportunities for the disabled. Berlin was way ahead of the game. Through the Unified Sports program that was started in the 90s, the school already matched disabled students with members of the non-disabled student population to provide the opportunity for athletic competition in soccer, basketball, and track and field.
In her 21 years of coaching Marie has received much recognition for her work with the program. She has been a recipient of the Coach of the Year Award for Unified Sports by the CIAC and in 2016 received the Friend of Unified Sports Award as a coach presented by the CIAC and Special Olympics. Her team has been a Michael's Cup award recipient two times being recognized as the number one Unified Team in the State. Her program was chosen to participate in a pilot program to have a Unified program join the First Tee of Connecticut to introduce the sport of golf to Unified athletes. Berlin Unified was one of the first teams in the State to play their basketball games at the half time of varsity boys and girls games rather than after school enabling the fans in attendance cheer on their home Unified team. On game day the team wear their game jerseys to school and they hear "good luck today" and get high fives in the hallway giving them a strong feeling of belonging. Her team was asked to compete at the half time of a University of Hartford girls varsity basketball game receiving wide recognition for Berlin and Unified Sports. Marie is also a member of the CIAC Unified Committee.
Berlin has been a model program for Unified Sports for other schools looking to start a program. Just this year the BHS Unified program was one of the first to be recognized as a Banner Unified Champion School. The Banner Unified Champion School Program is a part of the Special Olympics National School Recognition Program for schools to be acknowledged for their achievements with inclusion of students with disabilities and for their successful partnership with Special Olympics. Berlin was recognized by both the Special Olympics CT and the CIAC as a school that has demonstrated commitment to the inclusion of students with disabilities by fully adopting the components of a Special Olympics Unified program, inclusive youth leadership, and whole school engagement in the inclusion of students with disabilities.