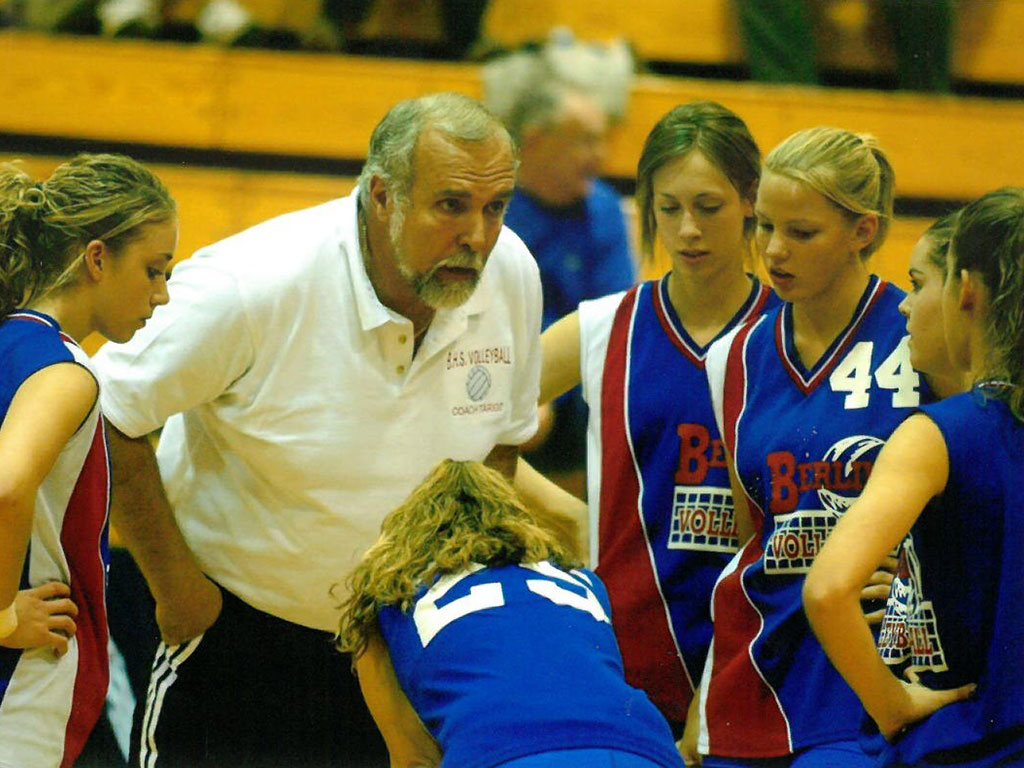 Bob Tarigo
Athlete
Bob Tarigo attended CCSU from 1965-69 where he played basketball for Coach Bill Detrick. From 1969-72 he was a basketball coach at St Paul Junior High and from 1973-80 was an assistant coach under Bill Reagan at St. Thomas Aquinas, winning the State Championship in 1978-79. He was a teacher in New Britain for 35 years retiring in 2005. In 1982 he became the assistant basketball coach at Berlin under Ken Parciak until 1991 while also becoming the head volleyball coach at Berlin in 1982. From 1992-98 he was an assistant basketball coach at Southington High under John Salerno for 6 years.
Since Bob took over the volleyball program at Berlin High 33 years ago he has compiled a League record of 336-122 and an overall record of 444-212. His teams have won 13 Conference Championships, he has had 54 All Conference players, and 11 All-State players. He has been recognized as the 1998 Connecticut Gatorade outstanding Coach for Volleyball. In 2000 Bob represented Connecticut in men's volleyball in the senior Olympics in New Orleans and in 2011 he represented Connecticut high school women's volleyball as National Coach of the Year finalist in Michigan.
Along with his volleyball responsibilities Bob finds time to volunteer teaching rebounding for the Berlin basketball team under coach Mike Veneziano which he has been doing since 2011 and since 2014 has also been volunteering with Nick Pepe for basketball.
In the summers of 1979-2001 he played softball for Little Casa Loma, Elmer's, Dack Industries, and Iffland Lumber all managed by George Windish. He traveled all over, from Las Vegas to Florida to Ohio, competing at both national and local level tournaments. In 1989 while playing in the ASA Nationals in Las Vegas, he made the All-World Team for pitching and first base. In 1991 he was inducted into the United States Slow Pitch New England Hall of Fame and in 2015 was inducted in the New Britain Sports Hall of Fame.