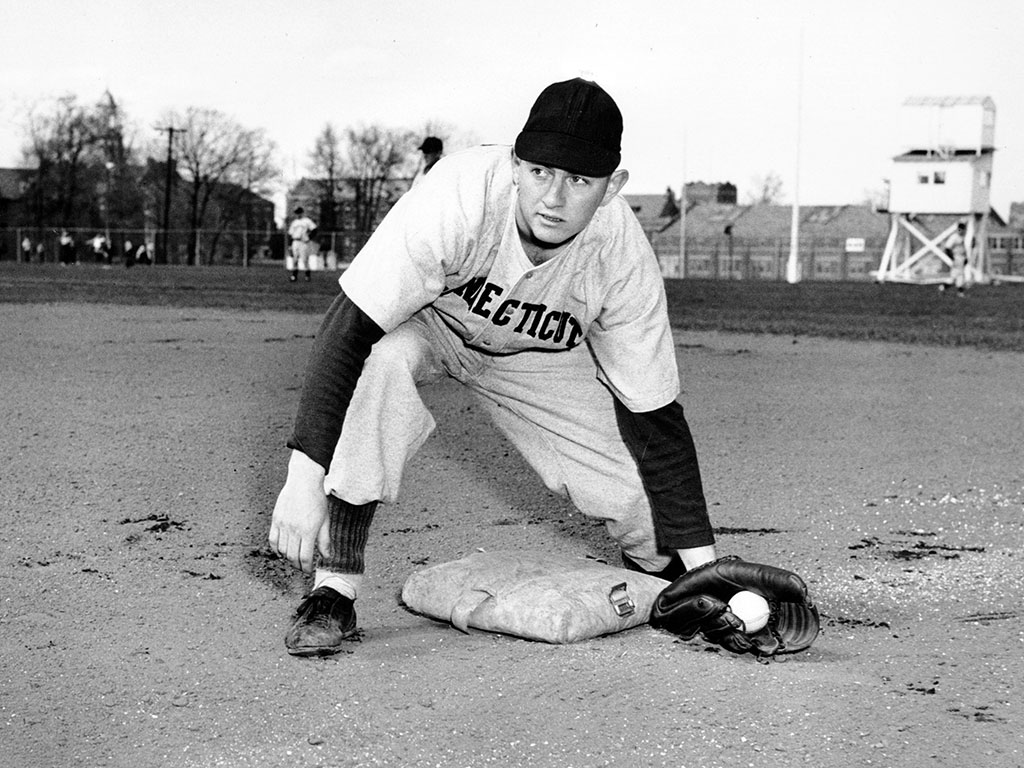 Charles Vigra
Athlete
Charles Vigra, who graduated in 1948 from Berlin High School, was a four-year varsity basketball and baseball player. He was a freshman starter on the 1945 basketball team, which was only the second squad in the history of the school to qualify for the state tournament. One year, Vigra led the team in scoring with 231 points.
Vigra was a captain of the baseball team, spending time at both third base and shortstop. His senior year, Vigra was awarded the prestigious Richard Patterson Award.
Aside from athletics, Vigra was president of his class from sophomore through senior year, and was instrumental in organizing his fifth, 10th, 25th, 50th and 60th class reunions.
After graduating from BHS, Vigra, with the help of a Lion's Club and University of Connecticut scholarship, was able to attend UConn, where he played varsity baseball. Vigra graduated from UConn in 1952 with a degree in business.
While in college, Vigra played baseball for the New Britain Herald team. The team was sponsored by the Boston Braves, and its first game drew more than 2,000 spectators. The club won the championship that year.
At UConn, Vigra was enrolled in the ROTC program and received the distinguished military cadet award. He was commissioned a 2nd Lieutenant by Governor Lodge.
Vigra entered pilot training for the United States Air Force in 1952. When the war concluded he was assigned to Far East Air Force Headquarters in Tokyo, where he became a 1st Lieutenant.
Upon returning home to Berlin, Vigra studied for professional insurance designations and achieved his CLU and CHFC. Along with running his own insurance business, Vigra partnered with a BHS classmate and began a property and casualty business in town.
Vigra was a longtime member of the Berlin Lion's Club. He and his wife traveled extensively and currently reside in Kensington.