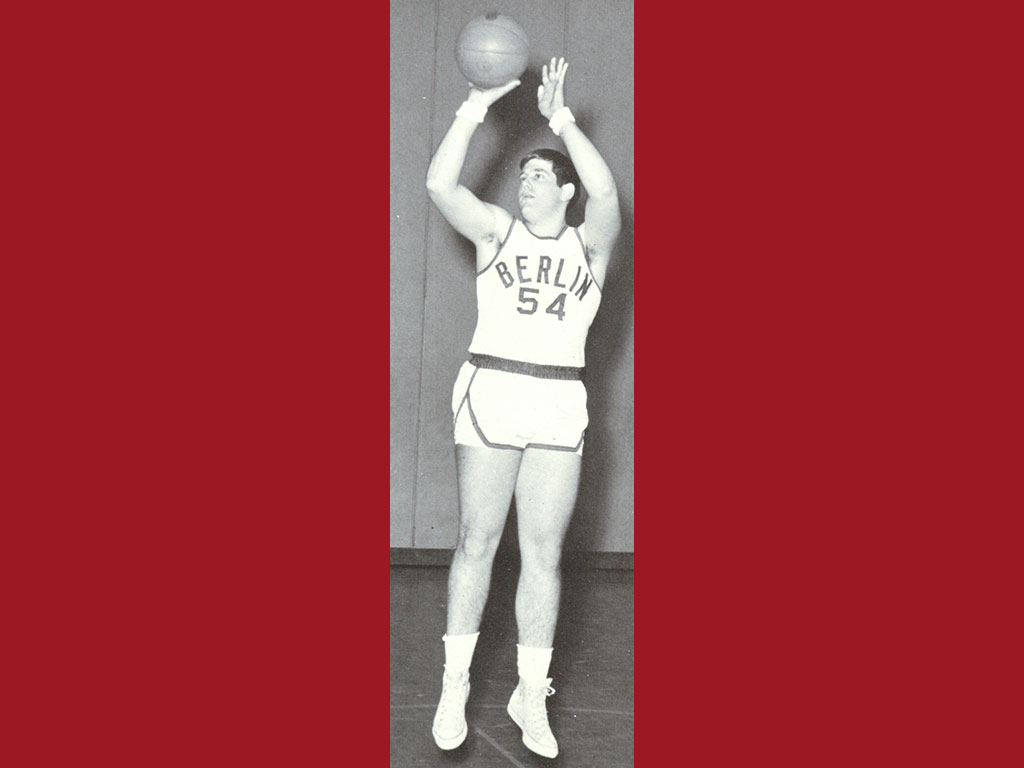 Danny Roberts
Athlete
Danny Roberts graduated from Berlin High in 1967. He was a four year athlete in football, basketball, and baseball. In football he was selected to play in the Nutmeg All Star game as an extra point and field goal kicker. In baseball Dan was a captain in his senior year and in a game against Avon, he struck out twenty batters in a nine inning game. In basketball he was also captain in his senior year, was MVP in his senior year and was named All Conference in both baseball and basketball. Dan received the distinguished Richard Patterson Award in 1967, which is given to the individual considered the best athlete in the school.
Following graduation from Berlin, he was awarded a baseball scholarship to the University of Massachusetts at Amherst graduating with a Bachelor of Science degree in Physical Education and Health. He played two years of baseball while at Massachusetts.
Following college, Dan played basketball with Vin Clements All Star Team against N.Y. Giants players to raise money for charity, scoring 42 points in one game against the likes of Spider Lockhart and Ron Johnson. Dan also played amateur softball with the Casa Loma Jets. He also played with the nationally ranked Gartenhaus team from 1975-1986 managed by New Britain High star and UCONN athlete, Ron Noveck. Standout players included Plainville High and ECSU baseball coach Ron Jones, Plainville High and CCSU basketball coach Dave Rybczyk, CCSU head basketball coach Howie Dickenman, and Berlin High baseball coach Leo Veleas. The team won the State and New England Championship eight years in a row. Dan competed in ten World Championships and was selected New England MVP three times. He changed the game of Slo-pitch with the unlimited ARC, pitching a no hitter with the unlimited ARC in the New England Championship. Dan was selected to the Ct Softball Slo Pitch Hall of fame in 2004.