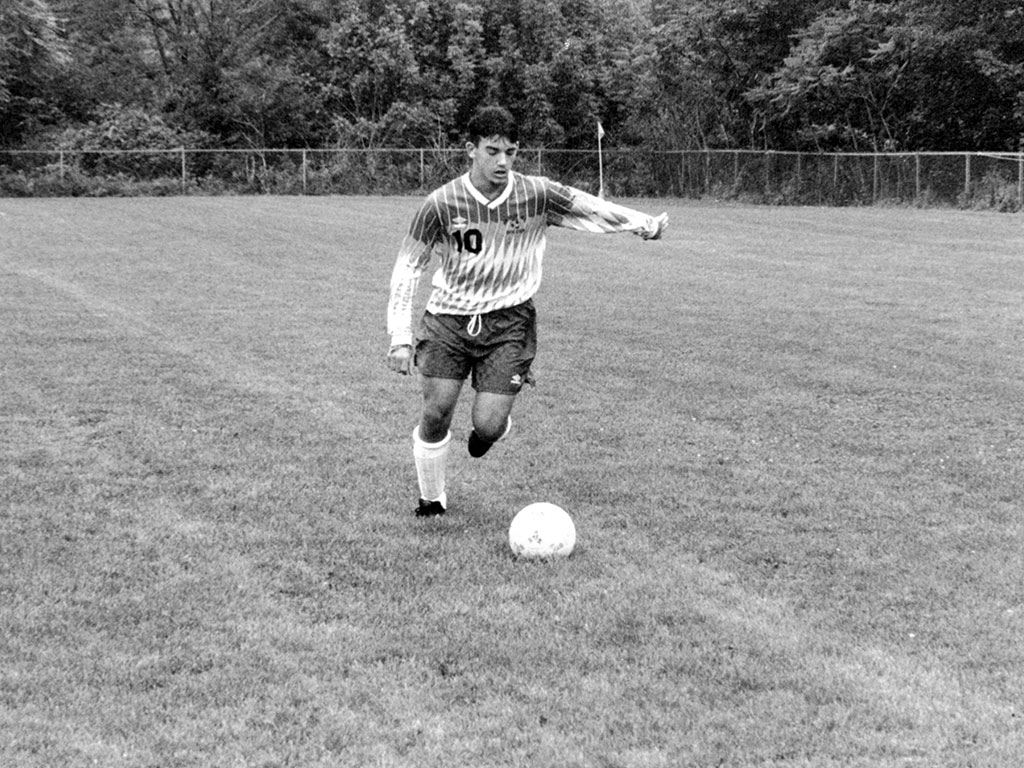 Dave Francalangia
Athlete
David was a four-year member of both the baseball and soccer teams. He was a part of the 1995 baseball team that won 20 straight games and captured the Northwest Conference and the Class M state championships. He was an All-Academic selection while participating in baseball.
It was soccer where David was considered one of the best players to come through Berlin. Among his many awards were the Offensive Player and Coach's Awards, as well as All-Academic status. He was an All-Northwest Conference player in his junior and senior seasons, and received All-State recognition as a senior. David set many school records during his career.
On the state level in 1995, he scored the most goals with 31, and was the top scorer with 80 total points (31 goals, 19 assists). He set the following Redcoat records during his tenure at Berlin High: most goals in a season (31), assists in a season (18), most goals in a game (5), most points in a game (11), most career goals (60), most career assists (41), and most career points (161).
David went on to graduate from Villanova University, where he was a member of the soccer team all four years. He was named the Rookie of the Year in both the Philadelphia Seven and Big East Conferences. Francalangia also received All-Academic and Player of the Week Awards while playing at Villanova. After graduation, he went on to play professionally for the Connecticut Wolves.
David was the boys' soccer coach at Berlin High from 2000 through the 2013 season, where he was also an educator, and chairman of the social studies department. His 2002 team captured the program's first Northwest Conference championship and the 2013 team claimed the program's first CCC South championship in 2013.
His team reached the Class L semifinals in 2010 for the first time in school history, and reached the Class L quarterfinals in 2011, 2012 and 2013.
During his tenure, David was named both the Northwest Conference and CCC Coach of the Year.
Francalangia is the athletic director at Lewis S. Mills High School in Burlington.
He lives in Berlin with his wife, Janis, and two sons, Tommy and Joey.