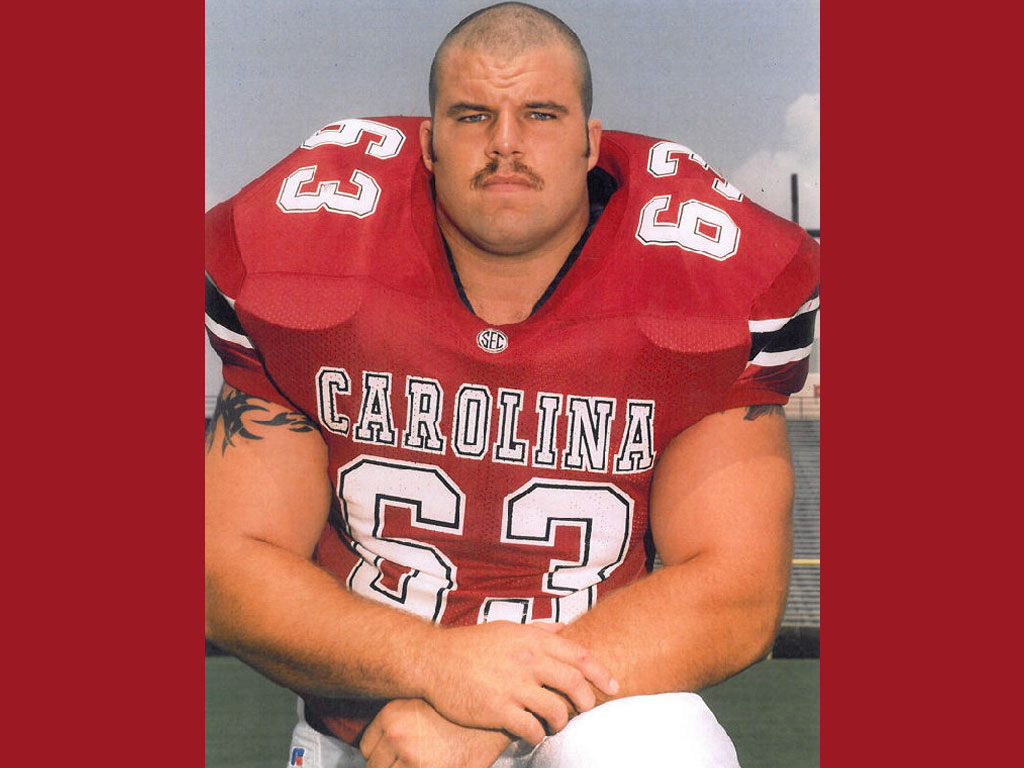 Ed Hrubiec
Athlete
Ed Hrubiec graduated from Berlin High School in 1992. During his high school career he played football for Coach Al Pelligrinelli for three years. During the 1991 season Ed was a tri-team captain, was selected first team All Northwest Conference, and second team All State. He played tight end and defensive tackle positions. That year the team was runner up in the State Championship game finishing the season with a record of 11 wins and only the 1 loss.
After graduating from Berlin Ed wanted to pursue a football career in college but felt he needed to hone his skills. He attended Milford Academy for one year earning a full scholarship to the University of South Carolina where he was a four year varsity letterman, starting three of those four years. During the 1996 season he was named All Academic Southeastern Conference and was the player of the game against Clemson.
During the 1997 season Ed was named team captain, received the Most Outstanding Lineman Award, was named player of the game against both Georgia and Mississippi State, and was nominated for All Conference. Hrubiec played with Deuce Staley and Anthony Wright who both went on to play in the NFL.
Upon graduating from South Carolina Ed moved back to Berlin to raise a family in a town he loved. In 2007 Ed was a motivational speaker at the Berlin High School Football Fundraiser.