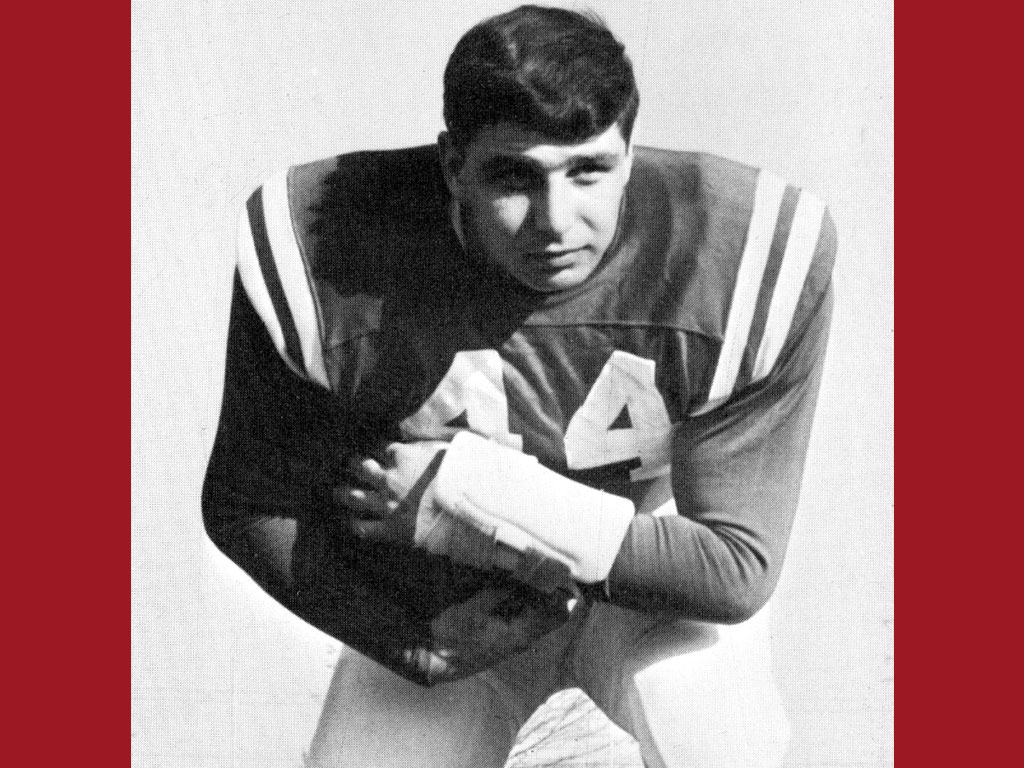 Frank Marturano
Athlete
Frank Marturano participated in football, baseball, and track and field. He was a starting linebacker as a freshman, and was a member of the 1963 undefeated team that won the Northwest Conference championship as a sophomore. In 1964, he was a Northwest Conference All-Star.
It was during this season that he broke his wrist, but only missed playing in one game. In 1965, he played as a linebacker and fullback with his wrist, slow to recover from the previous season, still in a cast. The team won the Northwest Conference championship that year, and Marturano was selected to the New Haven Register All-Star Team.
A couple of Marturano's notable achievements that year included 17 consecutive rushes for positive yardage in a game against Farmington, which included a 92-yard touchdown. In the same season, he recorded 17 tackles in a single game against Simsbury. As a junior and senior, he led the team in tackles, fumble recoveries, and interceptions, while leading the offense in touchdowns scored and total yards.
Marturano was personally recruited by Notre Dame coach Ara Parsegian; however, a lingering wrist injury prevented him from attending the university. In baseball, Marturano was an excellent player until his aforementioned wrist injury forced him to quit the sport his junior year; instead, he turned to track and field, where he also excelled.
He was selected as a Nutmeg Boys State honoree in 1965. He also served as a member of Ed Goodrow's Key Club, the school service organization, and received the Lion's Club Citizen Award upon graduation. Marturano went on to the University of Connecticut, where he graduated with a degree in business administration.
There, he met his wife, Antionette, and the couple went on to have three children –Brett, Jodi, and Timothy –and three grandchildren. Marturano worked with, and managed his kids in t-ball and on to the Farm League. He was a Little League coach with them and continued to coach for 20 years.
Marturano worked with the late Rob Szymachek at Maloney High as a freshman football coach, and helped with the varsity movies. Also, he played on the Casa Loma softball team that consisted of such players as Bob Tarigo, Howie Dickenman, Charlie Jones, Hall of Fame inductee Danny Roberts, and Art Kevorkian Jr., where they barnstormed the country, winning many tournaments.
Marturano is now semi-retired and works part-time for Pro Health Physicians as a courier, and is a soccer coach for his grandchildren.