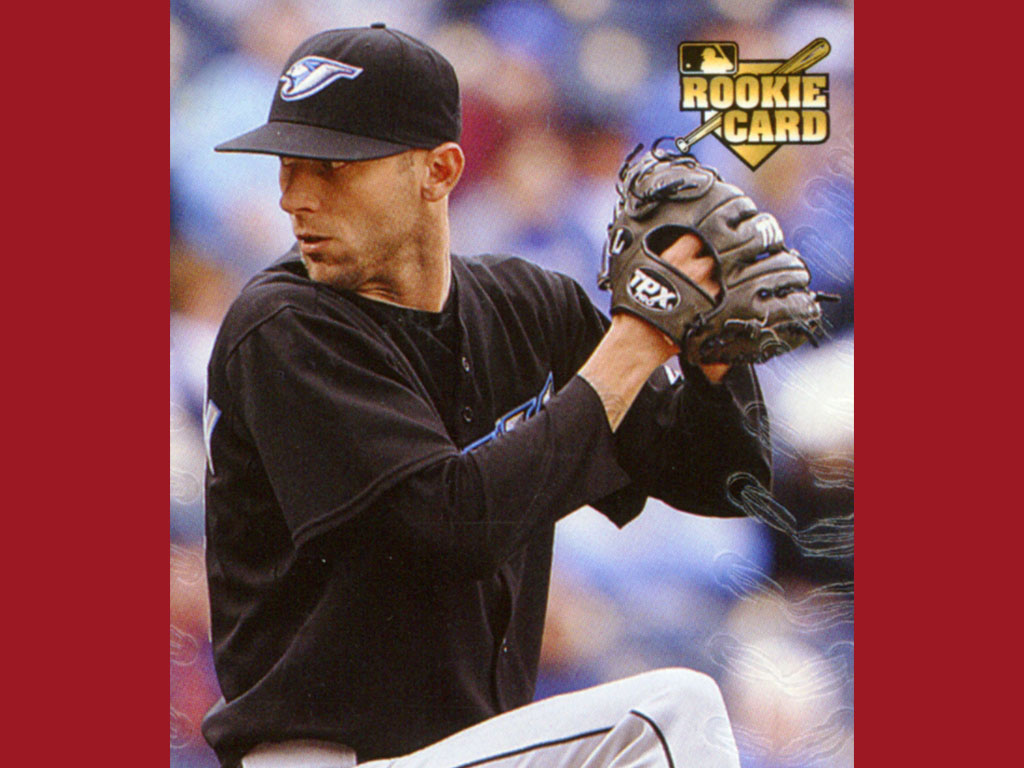 Jesse Carlson
Athlete
Jesse Carlson graduated from Berlin High in 1999 where he was a three sport athlete. He played soccer in 1995 and 1996 and starred on the basketball team where he received the Redcoat and Coaches Award in 1998. It was baseball where Jesse really was a stand out. During his senior year he was selected All Conference and CHSCA/Courant All State. Jesse was the starting and winning pitcher in the 1999 state championship game against Seymour High. After high school, Jesse lettered in baseball for the University of Connecticut for three years receiving Big East rookie honors.
Jesse was drafted by the Detroit Tigers in 2002. He remained in the minors for seven seasons with four different organizations before making his major league debut with the Toronto Blue Jays on April 10, 2008. He entered the game against the Oakland Athletics in the top of the twelfth inning with the bases loaded and two outs striking out Daric Barton to end the inning. A few days later on April 16, he came on in the 11th inning with the bases loaded and no one out. In an amazing and rare feat, he struck out the side on 12 pitches, marking the first time since 1960 that a reliever came into a game in extra innings with the opponent's team loading the bases with no outs and striking out the side. Jesse also became the first pitcher in MLB history to achieve the feat in only his third game played. At the end of the 2008 season, he was the winningest reliever for the club since Paul Quantrill had 11 wins in the 2001 season. He was also named Rookie of the Year by the Toronto Chapter of the Baseball Writers Association of America.
Through 8/19/10 his record was 8-8, 3.52 ERA, 106 strikeouts, and 2 saves.
He sat out the 2011 season due to an injury and on December 11, 2011 the Boston Red Sox signed him to a minor league contract with an invitation to spring training.