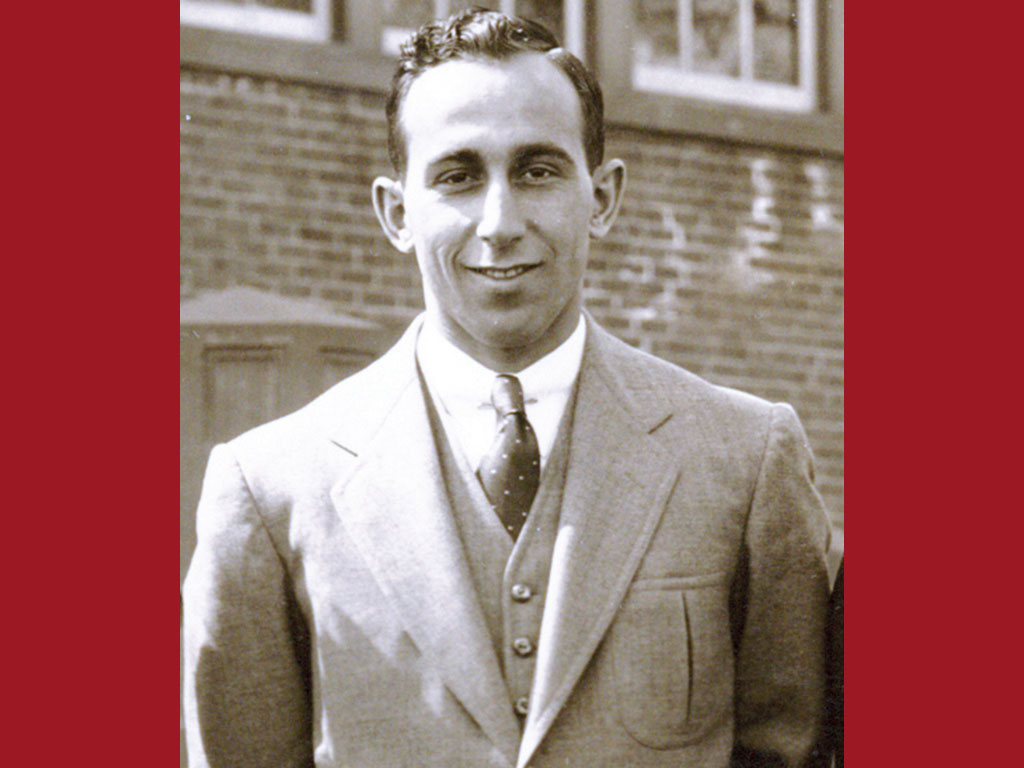 Joseph Simeone
Athlete
According to Hall of Fame inductee Vic Baccaro," Joe Simeone was a natural born leader that transcended into sports." Joe was the class president of the First Graduating Class. He designed the class ring with the lamp of knowledge insignia, which is still being used today with some modifications over the last 75 years. He played on the school's varsity baseball team and caught for outstanding pitchers George Kanupka and George Walowski, all three going on to play semi-pro ball. Joe played for the East Berlin Mohawk A.C. team and Mildrum Jewels in the New Britain Industrial League drawing crowds of 2,000 people and winning the league championship. Joe also played varsity and intramural basketball starting with the school's first team.
Joe graduated from Laurel Business College in Meriden, playing on the school's basketball team during 1937 and 1938.He enlisted in the Army in June of 1941 and was honorably discharged in September 1945. He was a combat soldier with the Third Army in Europe and fought in the Battle of the Bulge under General George Patton. He was awarded the Bronze Star and distinguished himself by meritorious service during the period 8/15/44 to 12/15/44 in France.
In 1948 Joe married 1937 graduate Helen Kriwacki and had eight children. He was a part of the group that established the Berlin Little League in 1950. Joe was employed by the U.S. Postal Service and he worked in the Kensington Post Office for 26 years. In 1974 Joe was recognized as "Man of the Year" for his service to the community by the Kiwanis Club of Berlin. Joe passed away on June 22, 1987.