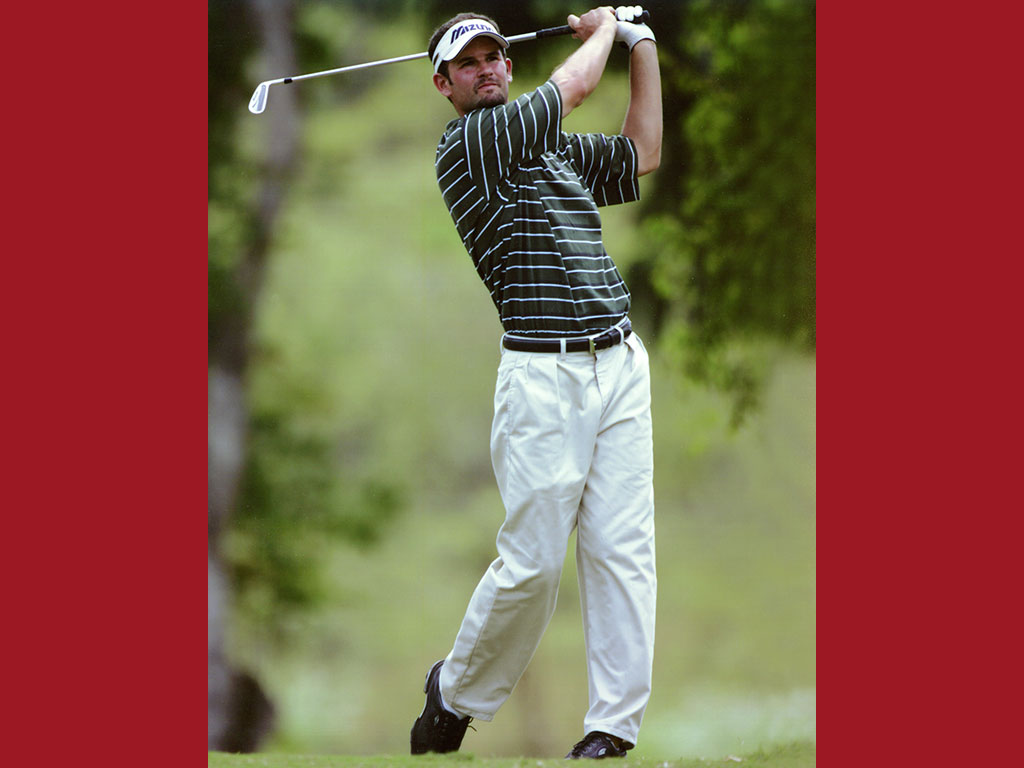 Kyle Gallo
Athlete
Kyle Gallo was a 1993 graduate of Berlin High School and was one of the greatest golfers in Berlin High history. During his high school career he was All Northwest Conference all four years, Co-champion of the Northwest Conference tournament in 1991 and Champion in 1993. He was chosen CHSCA/Courant Class M All State 1991, 1992, and 1993, was CSGA All New England in 1991 and 1992, and received the Coaches Award in 1991, 1992, and 1993. Kyle was also a semi-finalist of the Connecticut Junior Championship in 1992 and was selected to the All New Britain Herald team in 1993. He was the team co-captain in 1992 and 1993. He finished his high school career with a match record of 102-13-6.
After graduation Kyle went to CCSU where he played golf from 1993-1995 and 1996-1998. During his time at CCSU Kyle was a three time All New England team member and selected as the 1998 CCSU male athlete of the year. He also played for the University of Texas El Paso (UTEP) from 1995-1996 where he was a 1st team Western Athletic Conference selection.
After his college career Kyle went on to a very successful career in golf. Among his many accomplishments were 1995 runner up at the Connecticut Amateur, 1997 Connecticut Player of the Year, 1998 Connecticut Public Links Champion. In 1998 he turned pro and went on to win numerous regional tournaments including the 1999 Maine Open, the 2004 Providence Open, the 2009 Cape Cod Open, 2011 Massachusetts Open, and was the runner up in the 2002 Southern Arizona and Nevada Opens. Kyle played on the Nationwide Tour in 2005 and 2006 and has dominated the Connecticut Open the last 13 years winning the championship four times and being the runner up four times.