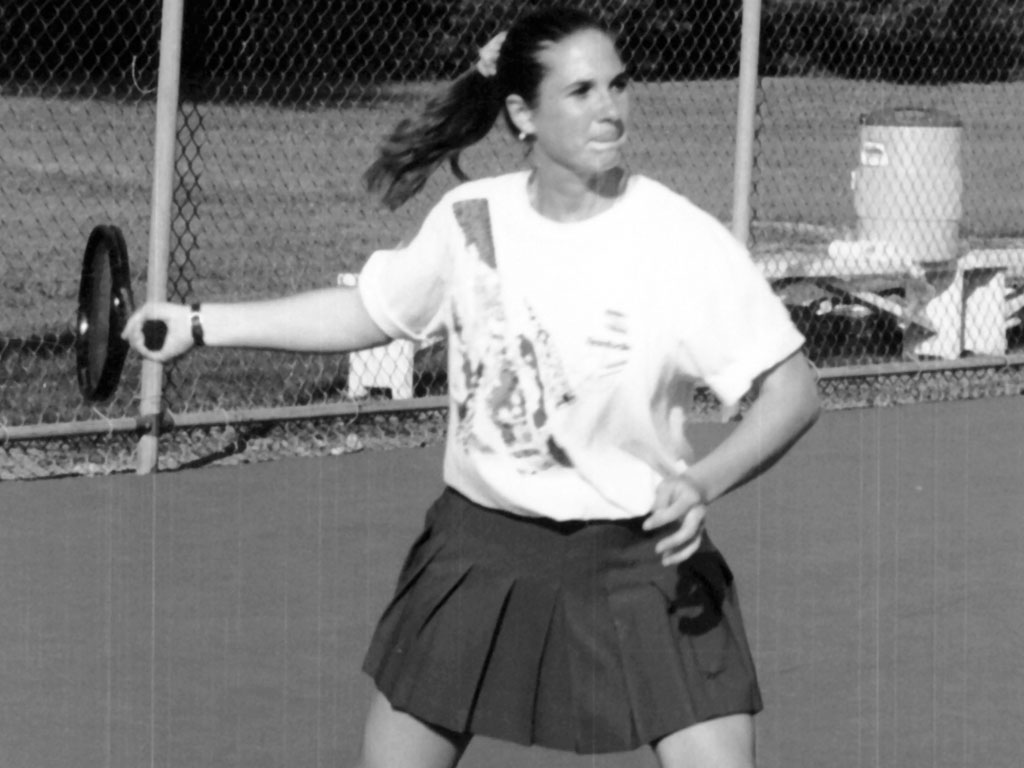 Lynne (Orlowsky) Finn
Athlete
Lynne Orlowsky Finn graduated from Berlin High in 1994. During her four years she excelled in soccer, tennis, and basketball. In soccer Lynne was a four year varsity member playing forward and was the leading scorer several times. She was a Redcoat and Coach's award recipient and earned All Northwest Conference honors three times.
In basketball she was a four year varsity member playing the point guard position. She was named the defensive Player of the Year during her sophomore season and received the Bill Gibney Award in her senior year. She was a two time All Northwest Conference honoree and was selected to play in the Connecticut Coach's All Star game as a senior.
In tennis Lynne played both the number 1 and 2 position during her four years. She posted a career mark of 120 wins against only 5 losses. She also played doubles, winning the Northwest Conference championship two times. She won the Northwest Conference singles championship as a senior, and was a three time All Northwest Conference honoree. She was also the recipient of the Redcoat and Coach's Award for tennis.
Lynne went on to attend Bentley University playing tennis the four years she was there at the number 1 and 4 positions. She received the Coach's Award as the outstanding player three times and was voted to the All Northeast Conference team in her junior and senior years. Lynne held the record for most wins at Bentley for three years, She graduated with a Bachelor of Science Degree in marketing. She married Kevin Finn in 2002 and resides in Farmington with their two children, daughter Abby and son Tyler. Lynne actively participates in her children's school as the president of the PTO.