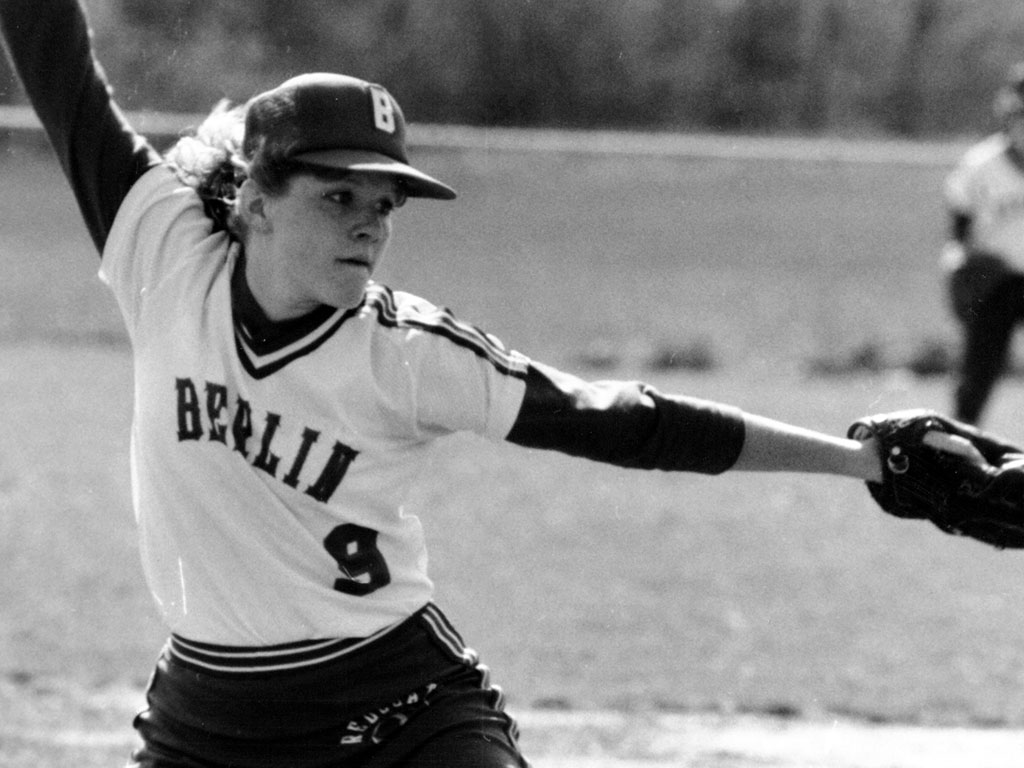 Michelle Bedard Pascetta
Athlete
Michelle Bedard Pascetta graduated from Berlin High in 1987 where she was a true scholar athlete excelling in both volleyball and softball. In volleyball Michelle was a Northwest Conference All Star two years.
It was softball where Michelle really stood out. Upon the graduation of twenty game winner Anne Regan, Michelle took over the pitching chores and led the team to back to back State Championships.
In the Class M State Semi-final win over North Branford in 1987, freshman pitcher and Hall of Fame inductee Monica Earley started the game and cruised through the first four innings. In the sixth, possibly due to freshman nerves, she allowed five straight batters to reach base.
It was time for Coach Parciak to call on his ace in the hole, as he referred to Michelle. The game went into extra innings with Michelle retiring the last 13 batters she faced as Berlin came out on top 7-4 with Coach Parciak saying "Michelle made one of the gutsiest performances I have ever seen".
The win enabled the team to go on and defeat Stonington for the State Championship. Michelle was recognized for her achievements being named to the Northwest Conference All Star team and twice being named to the Hartford Courant/CHSCA All State Team in 1985 and 1986. In 1987 she was a CHSCA All Star, the Redcoat Award winner for softball and a CASS/CIAC scholar athlete.
After graduation Michelle went to CCSU where she played softball for three years under coach Ronald Pringle who was inducted in 1992 into the Connecticut Softball Hall of Fame.
She currently resides in Glastonbury with her husband Michael and two children Daniel and Nicole and is employed at Church Homes, Inc. Congregational in Hartford as the Director of Budgeting and Reimbursement.