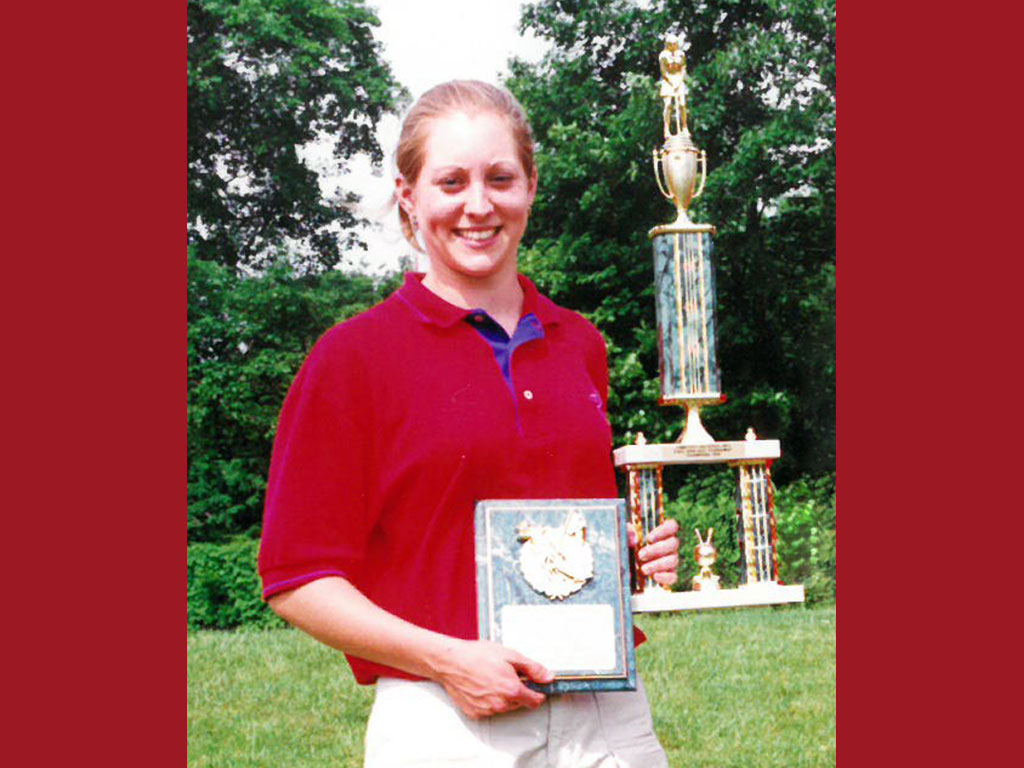 Rebecca Collis Dimauro
Athlete
Rebecca Collis Dimauro graduated from Berlin High in 2000 where she was a two-sport athlete. In volleyball she was a four time NWC All Academic honoree, the assists leader in 1997 with 173 and the team higher server at 97%. She was also a three time Hartford Courant All Academic selection and received the '98,'99 assists award with a total of 431. In 1998 the team won its fifth straight NWC Championship and she won the Coaches Award in 1999.
It was golf where Rebecca really excelled where she was a two time All NWC and also a two-time All Academic selection. She was a Redcoat and Coaches Award recipient, and the 1998 CHSCS Open golf tournament runner-up. The 1999 team won their first State Championship and 2ndLeague Championship and Rebecca was a Hartford Courant All Academic selection, a participant in the New England Championship and was selected the Connecticut Player of the Year, a recognition she also received in 2000 along with being a 1stteam All-State selection. In 2000 the golf team again won both the League and repeated as State Champion.
Rebecca went on to graduate from Methodist University with a major in Business Administration and a minor in Professional Golf Management. She has been employed by Eli Lily Pharmaceutical since 2007 and lives in Cromwell with her husband David Dimauro and their 4 year old daughter, Brooklyn.