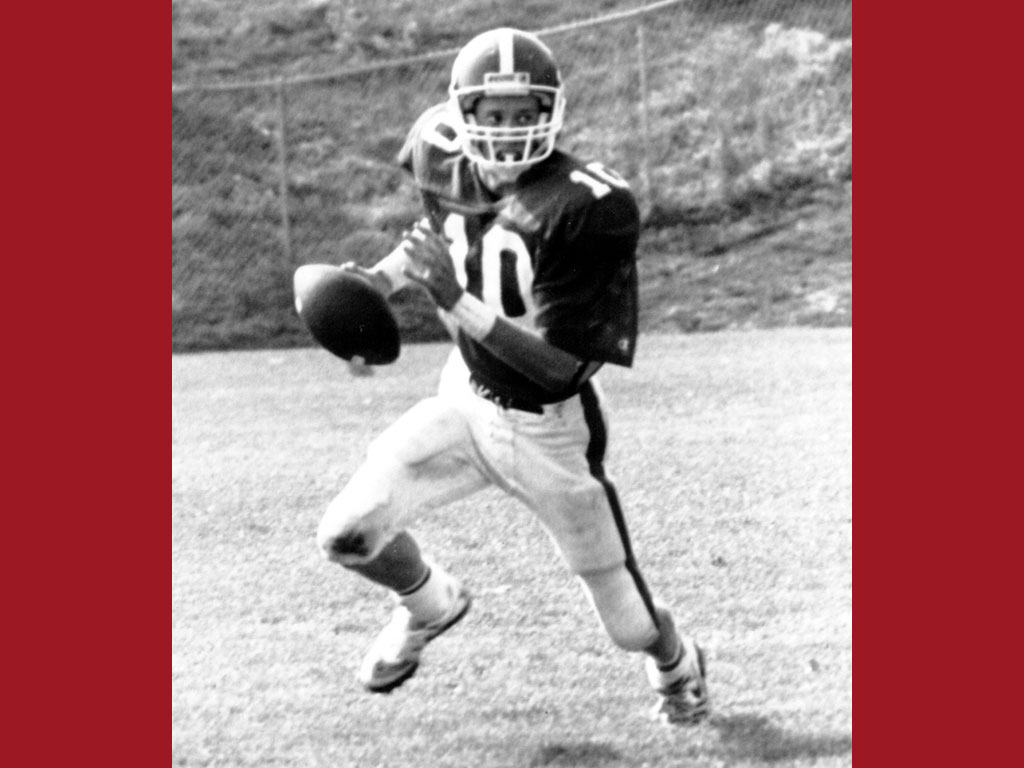 Scot Wenzel
Athlete
Scot Wenzel graduated from Berlin High in 1989 where he had an outstanding career in both football and basketball. In football Scot was a three year starter with a team career record of 25 and 6. He was a two time All Northwest Conference selection as a defensive back and one time as a quarterback. He was the last player to be selected All NWC on both sides of the ball. As a senior he was also a CT High School All State selection as a defensive back. As a quarterback he set the school record for touchdown passes in a season at that time and as a defensive back set the school record for interceptions, also at that time. The 1987 team was the runner up in the State Championship game.
In basketball Scot was a four year letterman. He was captain his senior year and an All Northwest Conference selection, leading the team in 3 point shooting and with a career high of 30 points in one game. He received both the Redcoat and the Bill Gibney Awards his senior year.
Scot went on Southern Connecticut State University where he played football as a free safety. After graduation Scot began his coaching career. He was a head basketball coach for 14 years with 164 career wins in Massachusetts and Connecticut. He was named the Massachusetts Coach of the Year and the Cape Cod Coach of the Year in 2000 while coaching in Mashpee MA., taking the team that had never made it to the state playoffs and with only six players getting them to the State South Sectional finals two years in a row.
Scot moved back to Connecticut and became head basketball coach at Newington High in 2003, winning the CCC South Championship in 2005 and was the overall CCC Tournament runner up. Scot was selected to coach the CT Senior All Star team in 2009. He was named the New Britain Herald
Head Coach of the Season in 2010. While at Newington his teams made the playoffs 9 out of 10 years. Today Scot teaches at Plainville High School and resides in Berlin with his wife Kelly and three daughters Ashley, Jenna, and Alyssa.