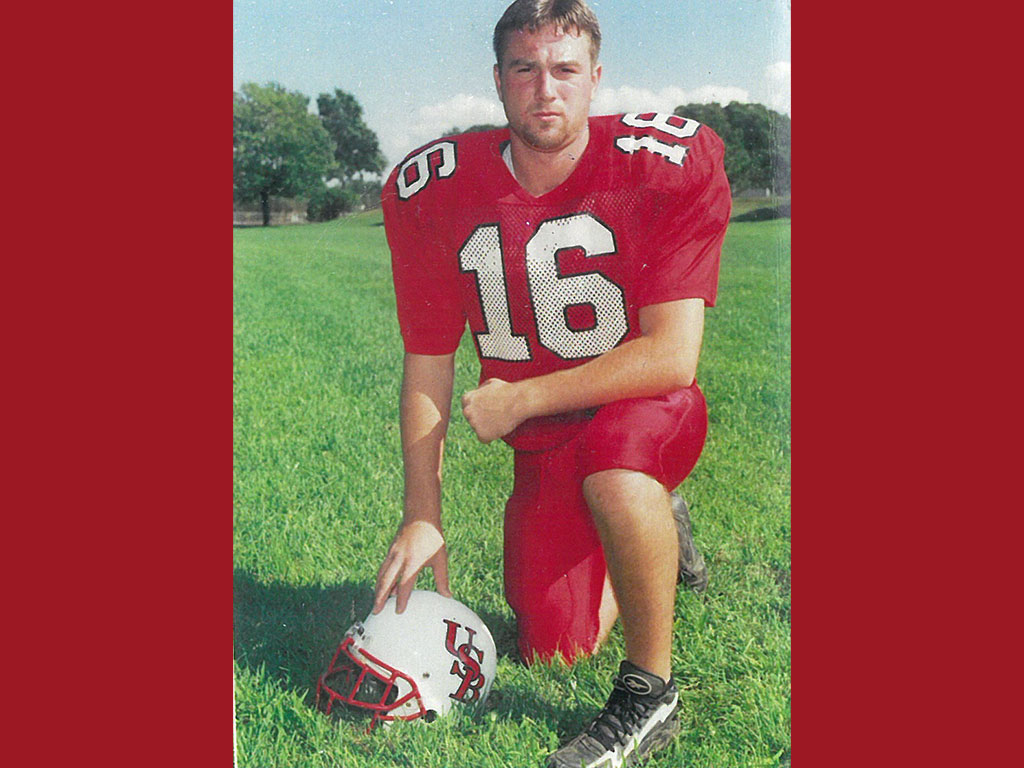 Scott Meyer
Athlete
Scott Meyer graduated from Berlin High in 1995 where he was a 2 sport athlete. During his football career Scott was selected as a 1stTeam All NWC athlete as well as 1stTeam CIAC All State at quarterback. He was the first Berlin QB to receive the honor of being selected 1stTeam All-State. In his senior year the football team finished the season 9-1. The team was undefeated in conference play and was the Northwest Conference/Nutmeg League champions. Berlin finished the season ranked #10 overall in the state. Scott set the BHS record for TD passes that season with 17 which led the state.
Scott started at 3rdbase and pitched for the Berlin High baseball team. The 1995 team went 22-2 and recorded 20 straight wins en route to a Northwest Conference Title and the Connecticut State Championship. The team finished undisputed #1 in the year end Connecticut rankings. Scott had a 6-0 record on the mound and had a key role in the field as well as at the plate his senior year.
Scott went to Sacred Heart University for his initial year of college. After his first semester he transferred to Stony Brook University. Scott started 22 games at Stony Brook at quarterback after winning thejob his sophomore year. Scott threw for over 3200 yards, had 18 touchdown passes, and a few rushing as well. He received multiple Conference Player of the week awards, Stony Brook University Athlete of the Week honors and received a Metropolitan Area Athlete of the Week Award. Scott was Stony Brook's offensive captain his senior year.
Scott graduated from Stony Brook in 2000 with a BS in Engineering Chemistry. He completed his MA in Liberal Studies in 2002. Scott gave back for several years after his college football career ended serving as head coach of a 7-8thgrade football team and then was chosen as the head coach of the freshman football team at Connetquot High Schoolin Bohemia, NY.
Scott is married to Erica Meyer who was a standout soccer player at Stony Brook University. They have two boys, Bryce and Blake, who both love sports. Scott is a District Manager for Sports Authority where his love for sports has carried into his career. He enjoys spending his free time with his family whether it's at the lake at Myrtle Beach, or just at home.