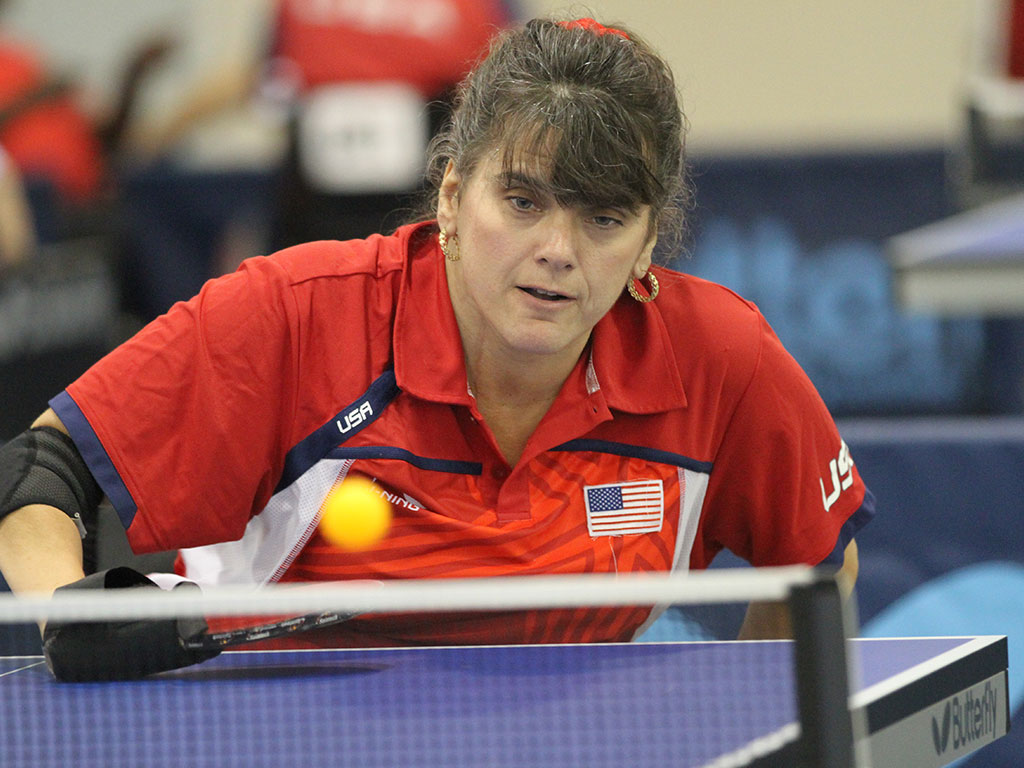 Tara Tonina Profitt
Athlete
Tara Tonina Profitt was a 1983 graduate of Berlin High. Prior to the high school she attended Griswold and St. Paul's schools. As a young girl she was an outstanding athlete in baseball, basketball, softball, and an accomplished swimmer. She was the first girl to play Little League and Babe Ruth in Berlin. As a young girl she had her name placed on the wall at Griswold in 1974 for the longest softball throw and 42 years later it is still there. In July 1979 Tara was involved in a diving accident that left her paralyzed from the neck down and without use of her fingers and confined to a wheelchair.
While at the high school she started playing recreational table tennis with Hall of Fame inductee Mauro Gozzo.
Upon graduation from Berlin High Tara attended Wright State University where she participated in wheelchair basketball, track, and table tennis. In 1984 Tara qualified for the Paralympics in Stoke Mandeville, England in table tennis. After the games she took a 20 year break from the sport to get her degree. She married Matt Profitt in 1987 and raised her son Andre.
Tara returned to table tennis in 2009 and earned a gold medal at the Para Pa-Am games in Venezuela in the team event. In 2011 she earned a silver medal in the singles event at the Para Pa-Am games in Mexico. That year she also participated in two European tournaments, the Slovenia Open and the Dutch Open in Rotterdam. In 2012 she was ranked 12th in the world in her class and participated in the Paralympics in London. With only 12 spots open worldwide she traveled to tournaments in Slovenia, Romania, Mexico, Brazil, and Argentina to boost her worldwide ranking. She was featured on the cover of USA Table Tennis magazine in the May/June 2012 issue.
Para table tennis is played all over the world and allows disabled persons to compete on the National and International levels. Tara competes with the table tennis racket strapped to her hand. She has taken her love for athletics and not let a tragic accident take away her will to compete at the highest level. She very well could have become an outstanding athlete at the high school level if not for that fateful day in July of 1979. She and her family currently reside in Apollo Beach, FL.