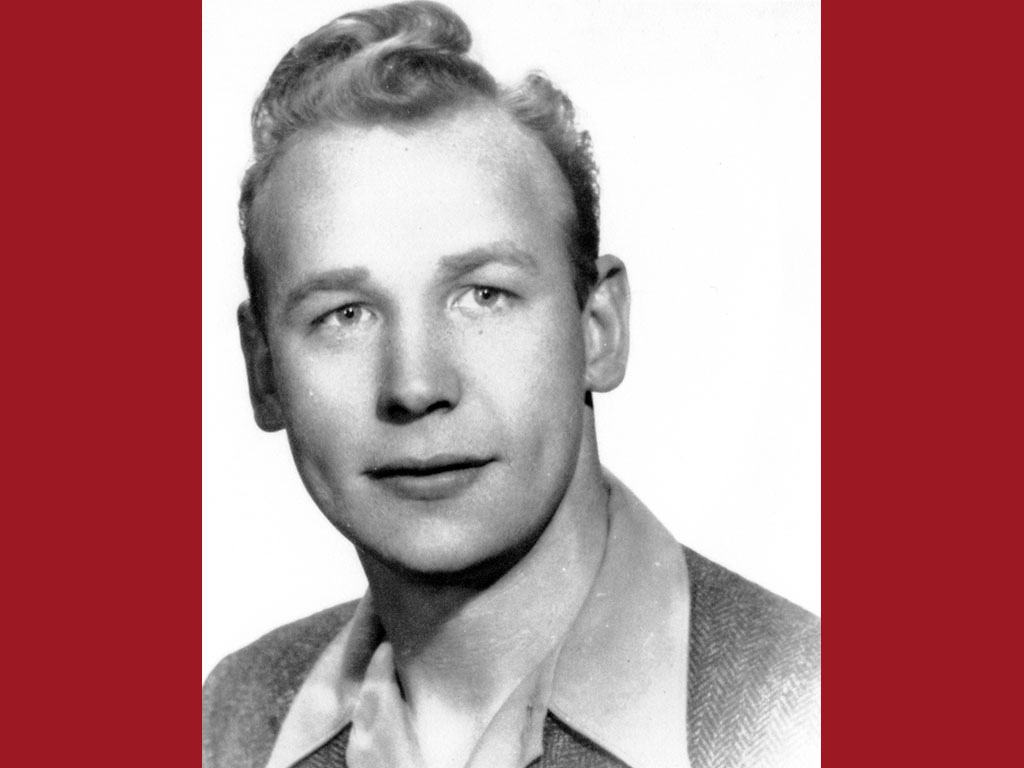 Wilfred R. Guite
Athlete
Wilfred Guite was a 1938 graduate of Berlin High School participating in football, basketball, and baseball for three years. In 1936, which was when high school started with its first class and football first began that fall, Wilfred scored the first touchdown in school history in its third game against Canton on a pass from Chick Girone. During his senior year in 1938, they played Farmington for the Class C title but came out on the losing end 7-0. During his three years of baseball, he played both centerfield and caught. In 1938 he caught for the Mildrum Jewels in the New Britain Industrial League. As a basketball player he played both center and forward position in his three years.
After graduation, he assisted Coach Robinson with the team and played semi-pro football with the Prentice Maroons which the following year changed to the Berlin Alumni. He worked as an apprentice in a tool factory earning him a deferment from the service, but in 1944 he decided to enlist in the Marines. After boot camp and a short furlough, he reported to Cherry Point in North Carolina and Captain Smith who was Maurice "Clipper" Smith, a veteran college football coach in charge of the Marine football team. He heard Wilfred was a football player and asked him to try out for the team against 140 other guys who were mostly college players and a few pros. He ended up making the team playing with and against notable pros Otto Graham, Charlie Trippi, Charlie "choo choo" Justice, and other Chicago Bears pros. Lt. Tyrone Power was the co-pilot on all their trips.
After the war he started Guite Tool and Engineering with his brother, selling the business decades later. Wilfred stayed active in retirement participating in bowling, racquetball and golf where he was a member of Wethersfield Country Club for 49 years and where he had two hole-in-ones. He also shot his age nine times and he became friends with Lee Trevino. He and his wife Dawn visited all 50 states and traveled much of Europe. He and his wife now live in Old Saybrook and have 2 sons, Jon and Bill, and daughter Dawn, along with 5 grandchildren and great-grandchildren. He also had a son, Bobby, who passed away in 1978.