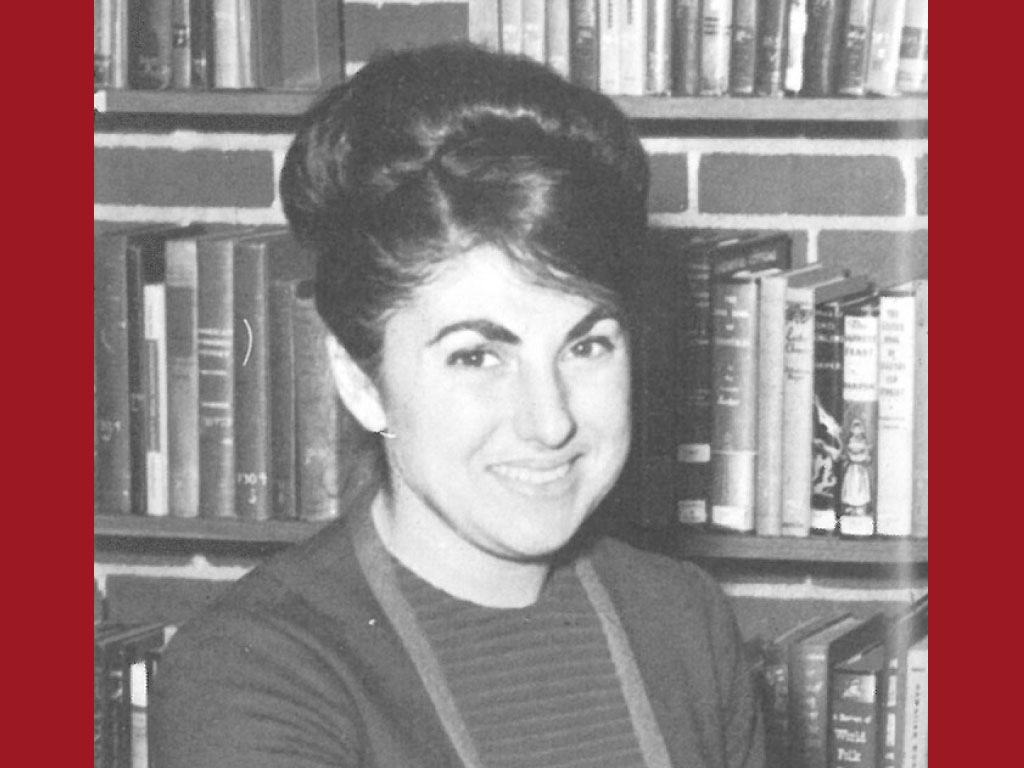 Adela Sarra McLaughlin
Contributor
Adela Sarra McLaughlin's advocacy for girls' athletics was laudatory throughout her almost 40 years as an educator, coach and athletic administrator in the Berlin school system.
"So many times, when I was speaking to a student, I heard Adela's voice: 'You can do this,' " said Deb Kasper (intramural participant, cheerleader and 1968 BHS graduate), who was an elementary physical education and health teacher for 37 years.
McLaughlin, who enters the Hall as a contributor, started at BHS in 1965 as a physical education and health teacher and assistant cheerleading coach. She became varsity coach two years later.
There were no girls varsity sports before Title IX. Intramural basketball was 6-on-6 – half court only – due to the stereotype that girls couldn't compete full court. McLaughlin rejected that. "I knew there was plenty of athletic potential here," she said.
Soon the team practiced 5-on-5. McLaughlin initiated scheduling home and away contests, instead of just internal home scrimmages.
Acting upon music director Paul Karam's suggestion, she started the school's dance and drill team in 1967.
In '69, McLaughlin moved to McGee Middle School-Berlin. Three years later Title IX was a federal mandate. "Equal opportunity was what women's sports needed," she said.
Over the years her titles included McGee athletic director, girls soccer, softball, track and basketball coach and assistant AD for the town of Berlin. Her basketball teams posted four consecutive undefeated seasons. "You saw the players' development and progression when they got to high school," said Nancy Landry Sylvester (intramurals participant and 1971 BHS graduate), who was a health and physical education teacher for 10 years.
In 1999, four years before McLaughlin retired, she and Doug Truitt from Berlin's social services department worked to obtain the McGee climbing wall complex. "The wall wasn't about wins and losses," she said. "Teamwork to complete the task was what was so valuable to the students."
Over the years many girls heard and followed, as later did their daughters, many of the ideals of McLaughlin, who lives in Vero Beach, FL with her husband Dave.
"Adela gave us a sense of worth and confidence to try new things in and beyond athletics before and after Title IX," Kasper said.
McLaughlin said: "It fills my heart I was able to touch the lives of young women in a positive way."