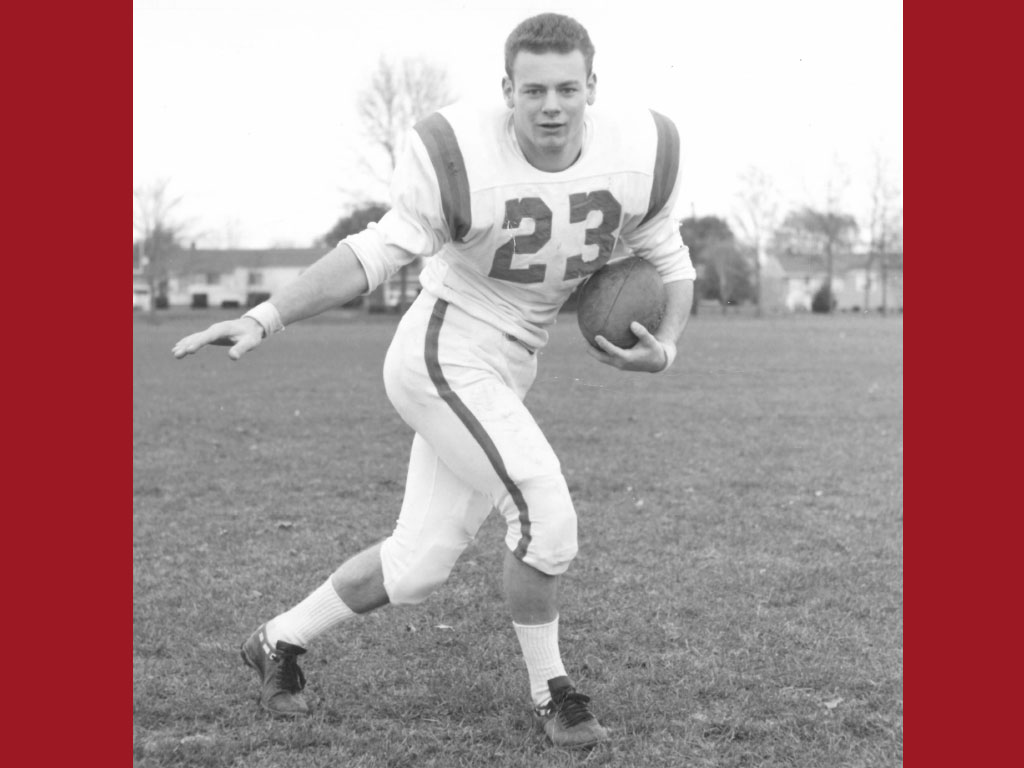 Roger Pulito
Athlete
Roger Pulito's football career at Southern Connecticut State University began with a harrowing gauntlet. Two lines of four or five players of unequal sizes bull rushed each other for more than two days. It was a brutal tackling drill, but he figured it was an elimination drill.
"We had at least 70 players out for the freshman team, but there weren't enough helmets," Pulito said of the frightening introduction to college football in 1968. "After hitting, we'd pass the helmets down the line until we found one that fit."
One hit made Pulito woozy and sick to his stomach. Another player momentarily lost his sight. Another got knocked out.
"I never thought football would be like that," said the 73-year-old Berlin resident.
He survived. The freshman team was quickly reduced to a manageable 40 players who now had their own helmets. The hardened team won most of its nine games. Pulito became a starting defensive back and never lost his job until he was injured (separated shoulder and a partially severed tendon in his arch). "I was always coming in or out," he said.
Pulito probably acquired toughness playing football at BHS. At 5 feet, 8 inches and 150 pounds, he visibly didn't scare anybody. But he was good enough to be a co-captain on the 1967 team (5-2), an All-Northwest Conference member and the Redcoats MVP.
He again proved size isn't everything by winning many shot put events and setting the then school record at over 49 feet; the first in school history to throw over 45.
And then there was his speed. He won many 100 and 200 sprints.
Wait. There's more. Pulito began his long coaching career at St. Thomas Junior High in Southington. And the sport? Cross country. He coached girls and boys and twice had undefeated girls teams.
He began coaching football in the Berlin Midget League when his sons John and Jason started playing. Then it was coaching the BHS freshman team, and later, being the East Catholic-Cheney Tech-Manchester co-op team defensive coordinator.
Pulito spent 29 years at Goodwin Tech-New Britain, which included being a physical education teacher and the athletic director. After the East Catholic-Cheney Tech co-op team became independent programs, he was head coach at East Catholic and then at Cheney Tech.
He survived coaching, too.