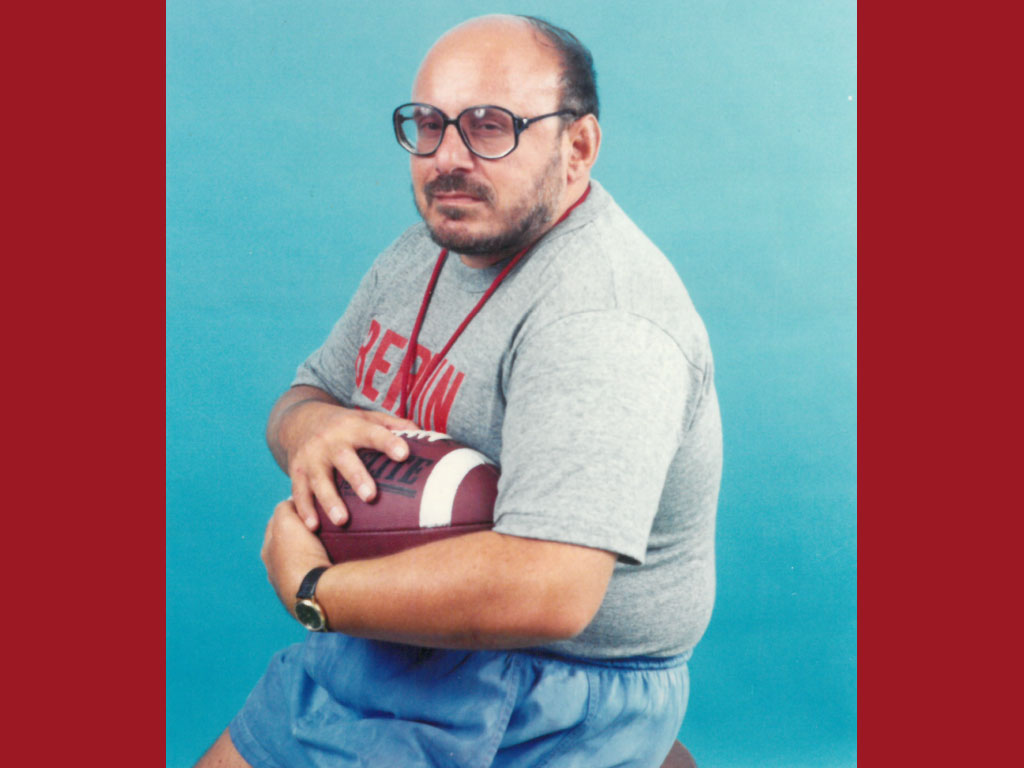 Nick Pepe
Coach
Nick Pepe was an admired coach for many years at assorted athletic venues. "He always was upbeat. He was 'Mr. Berlin,'" baseball coach Leo Veleas said of his former freshman, junior varsity and varsity coach.
Pepe, who passed away on March 8, 2022, is honored as a coach in the Hall of Fame. "He impacted positively so many kids," former BHS football coach Al Pelligrinelli said of his former assistant.
Pepe lettered in football and baseball and played basketball at BHS. He started his teaching career of nearly 40 years in Bristol. He then embarked on a long tenure at McGee Middle School-Berlin in the 1980s.
He started coaching at BHS as a football assistant in the 1970s. Baseball and basketball followed in a coaching career of almost five decades.
Players advanced in ability and confidence. Pepe also connected with them with his signature encouragement. For example, if a football player made an interception in a game, he'd receive a milkshake at the next practice.
"Nick was always going the extra yard to help kids," said Bill Baccaro, a former BHS assistant football coach, who later had Pepe on his Cheney Tech-East Catholic-Manchester co-op staff.
Baccaro cited 2003-04 when freshman sports were eliminated by the Berlin Board of Education. "Nick didn't want to see the baseball players lose a year," he said. So, when opponents stepped on the diamond, Berlin's freshmen, guided by Pepe – a volunteer without pay – were there to compete.
Veleas valued Pepe's talents. "Before the 1999 state tournament right fielder Nate Tarsi broke his wrist," Veleas said. "Nick said, 'Ryan DiPietro's a freshman, but he's ready.' I trusted Nick. Well, DiPietro homered on the first pitch he saw."
In addition, Pepe, who was on Veleas' staff for over 25 years, was an assistant football coach for 10 years at Cheney Tech, East Catholic and the schools' co-op team. In basketball, he was the Vinal Tech varsity coach, a Cheney Tech assistant and McGee's longtime boys coach.
Alyssa Improglou admired her father, who despite his coaching and teaching duties, prioritized time to coach her basketball and softball travel teams. "He was the best cheerleader for any minor success I had," she said. "Everyone adored him."
Marjorie Pepe, Nick's widow, said, "though he's no longer here, his spirit shines so brightly with this induction."