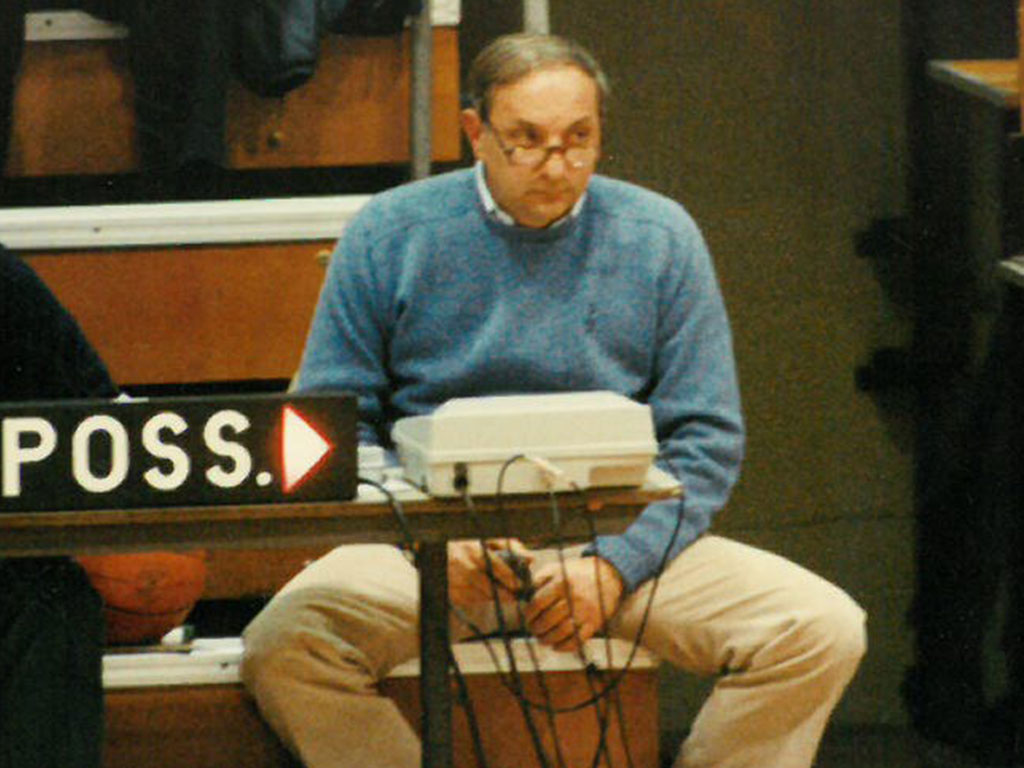 Joe Suranna
Contributor
Joe graduated from Hartford Public High in 1954 and then served in the Military police in Germany from 1954-58. Upon his return he enrolled at CCSU where he graduated in 1962 where he attained his BS, MS, and 6th-year degrees. He started as a 5th-grade teacher at Percival School in 1962 going on to become the Assistant Principal at McGee Middle School from 1969-1994. While there he was instrumental in maintaining the athletic programs on numerous occasions when budget issues threatened them.
Joe started announcing Berlin High football games in 1976. This was a time when Redcoat football games were an event celebrated by the town. Games were played on Saturday afternoons as the leaves changed into a beautiful backdrop for the athletic contests. A major part of that backdrop was the voice of Joe Suranna announcing the game. Joe's voice became synonymous with Redcoat football. His enthusiastic yet classy review of the action was fair and balanced. He was keenly aware that these were student-athletes competing and he treated the fans, athletes, coaches, and officials with respect. A sunny afternoon, the BHS band, cheerleaders, and Joe's voice were a special combination that made each game an experience to be treasured.
In 1994 Joe went back to teaching at Hubbard School until his passing away in 1995. Upon his passing Mayor Robert Peters led the dedication ceremony of the naming of Suranna Drive that leads to Sage Park. A plaque was placed behind the bleachers where he always parked which reads "Joseph R. Suranna Mentor Voice Teacher Friend in Service 1962-1995". The new media center at McGee is named in his honor. Throughout his life he was very dedicated to the Town of Berlin and its citizens. He was a member of St Paul's Church, Knights of Columbus, and the IPIC. He served on the Democratic Town Committee, a member of the inland wetlands commission, and chairman of the zoning board. Joe played golf in the K of C league, bocce at the Italian Club, and loved his 1965-67 Mustangs of which he owned 3. He was married to his wife Ann and they had three daughters Beth, Megan, and Sara and five grandchildren Mallory, J.D., Erin, Michael, and Jeffrey.