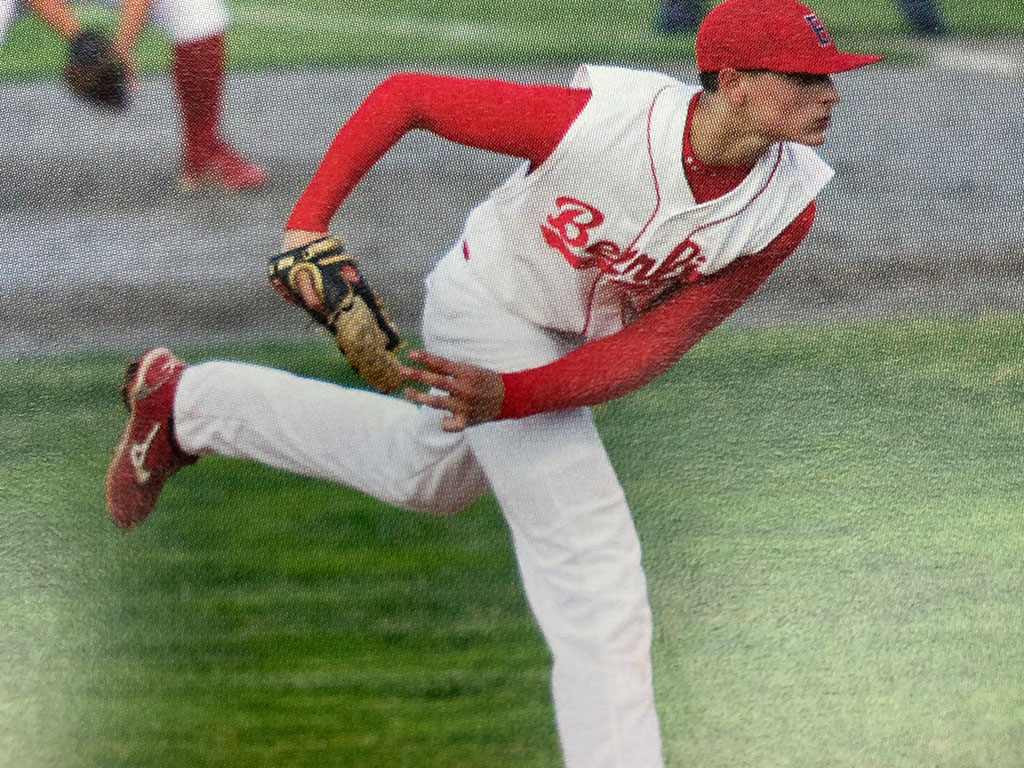 Anthony Marzi
Athlete
Anthony Marzi was an established pitcher on the UConn baseball team in 2013. The junior left-hander was an off-speed magician, helping the Huskies to be one of the better teams in the Big East Conference. But early in the conference tournament, he didn't look anything like the Huskies No. 2 pitcher and was knocked out early against South Florida.
"I was horrendous," he said. "My control was pitiful."
UConn rallied to win the game 8-7 and eventually advanced to the title game against Notre Dame. UConn coach Jim Penders wasn't sure, at first, who he would start. His ace pitcher had a back problem. So, the night before the game he told Marzi he was starting.
Marzi, pitching on two days' rest, combined perfect location and a difficult hard-to-follow spin and scattered four hits in an 8-1 complete-game victory.
"It was the game of his life," Penders said. He pointed to Marzi's lifestyle which no doubt helped him gain success, "meticulous, everything had a purpose, disciplined."
And being a team player. As a freshman Marzi gave up his red-shirt (extra) year to pitch out of the bullpen in brief appearances because two pitchers had been suspended, leaving the team shorthanded.
"I'll never forget him for that," Penders said.
"I didn't regret it," Marzi said. "I got to experience trips, play in the super regional and pitch against Clemson."
Marzi ranks second in UConn history in innings pitched (299.1) and starts (47) and had an impressive 3.13 ERA. Amazingly, he never missed a start in his last three years.
A solid career at Berlin High School made his UConn career possible. He was 17-5, including 9-2 with a 0.78 ERA as a senior, when he was named to the All-State team. His gem that season was striking out 18 in a 4-0, seven-inning complete-game victory at perennial power Southington.
Berlin coach Leo Veleas said Marzi didn't have exceptional speed: "You can be successful spotting pitches up and down, in and out and changing speeds." Marzi style.
After UConn, Marzi pitched in the minor leagues and in Venezuela from 2015-19 and achieved as high as the Double AA level with Chattanooga.
"The fans in Venezuela were very passionate about baseball," Marzi said. "They'd have 30,000-35,000 at games. Many Major Leaguers played."
Marzi and his wife Kelly live in Mystic.