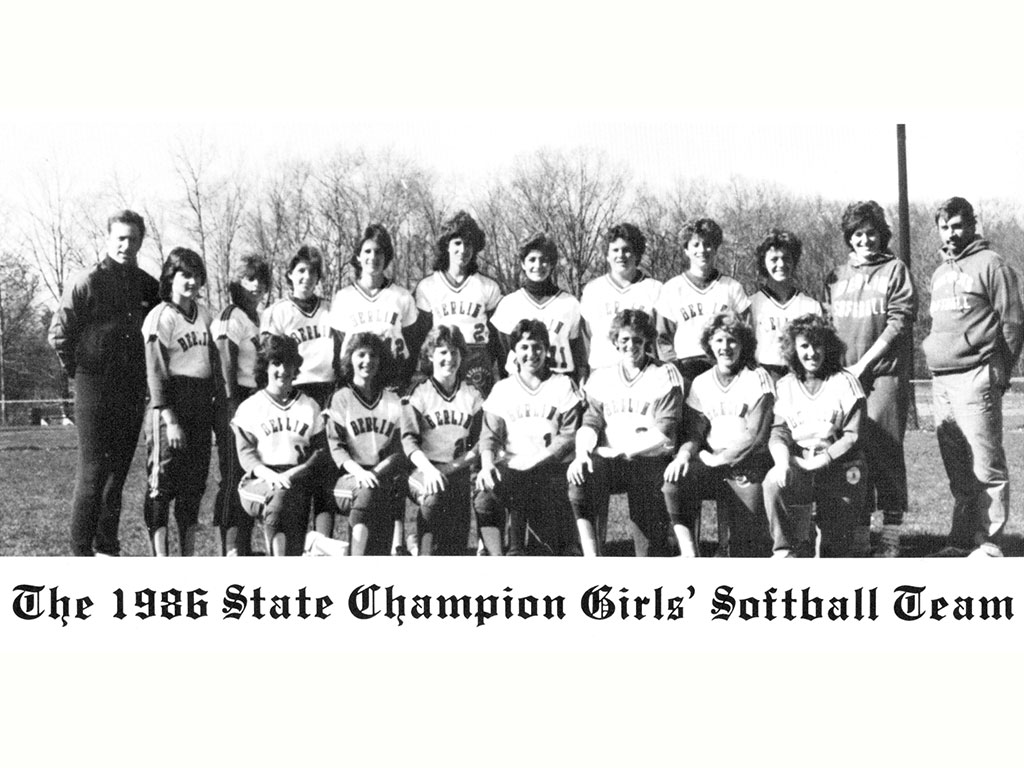 1986 BHS Girls Softball Team
Team
The 1986 Berlin girls softball team was the first girls team at Berlin High School to capture a state championship in any sport. This started a streak of four state championships in a five-year span.
The Redcoats finished with a record of 23-1 in 1986 and captured the Northwest Conference Championship in the process. The team was coached by Hall of Fame inductee Ken Parciak who was assisted by Rick Hanbury, team manager Nancy D'Agata and captains Kim Stankowski and Hall of Fame inductee Pam Wallace.
Wallace set a national record for most home runs with 30 as well as RBI with 163. Seniors on the team included Michelle Bedard, Stacey Squires and Jill Quarello.
The team also included previous Hall of Fame inductees Robyn Trevethan, Deb Larson and Tammy Borkowski. Other members of the team were Nicole Bozzuto, Lucy Daddabbo, Kelly Ingalls, Jody Gryzbek, Sharon Kaszycki, Judie Maxwell, Kerry McCormack, Sandy Pajor and Claire Reibiling.